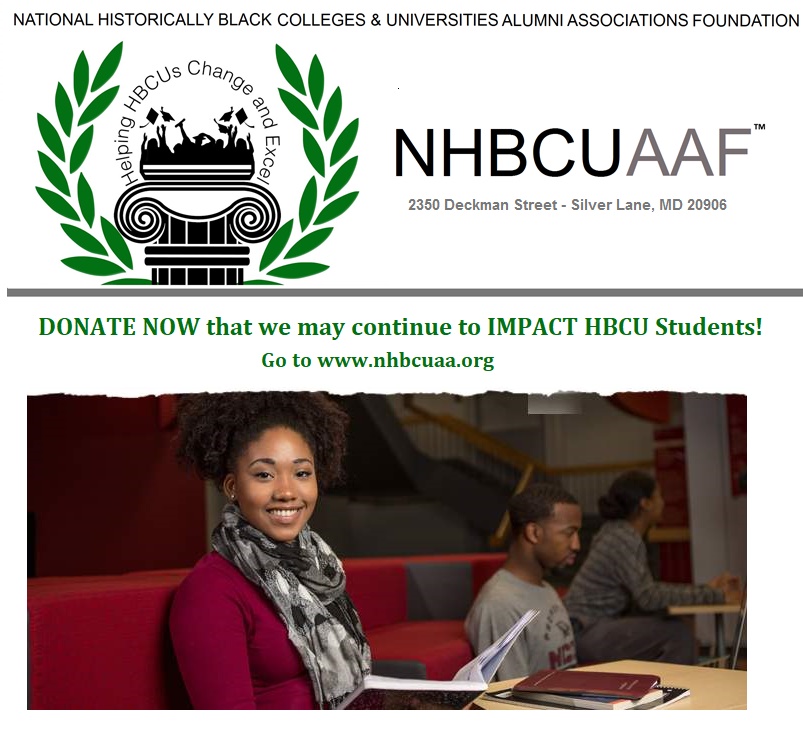 At NHBCUAAF, We Are Racing Against Time To Achieve Excellence and Make a Difference!
As we live through the greatness and challenges of each year, we should remember and cherish our experiences at our beloved HBCU, a true experience to treasure and preserve. Whatever the experience, your days at your beloved HBCU created precious memories, lasting friendships, and an education that enabled you to reach your greatest professional potential.
Please consider giving a gift to impact a student's academic experience so he/she can reach their greatest potential and create their own lasting HBCU memories.
The NHBCUAAF was created to assist our HBCU Alumni Associations provide financial support for student scholarships, graduate fellowships, support excellence in academic programs at their respective HBCU and overall support for the area of greatest need.
Please remember that your gift, no matter the size, makes a difference!
We ask you to please send this page to at least ten other alumni members of your beloved HBCU.
To support, click on the "DONATE" icon below to process your donation or you may contact us at 301-537-3917 or [email protected] if you have any questions or require additional assistance.