The National HBCU Alumni Associations Foundation (NHBCUAAF) was formed in 2016 to be a resource for over 100 HBCUs and their alumni associations for capacity building, membership development, and fundraising strategies.  We recognize that alumni associations are important to colleges/universities and that they help colleges/universities realize the power and impact alumni associations bring to them.
The NHBCUAAF offers the following membership structures:  Individuals, Organizations, and Corporations. For a brief introduction of each level, including the fee schedule, see our MEMBERSHIP STRUCTURE .
Individual and Organization Levels
The NHBCUAAF recognizes the value alumni associations provide to colleges/ universities and that they are committed to helping colleges/universities realize the benefits, power and impact alumni associations offer.
Corporate Level
We recognize that for-profit and non-profit corporate entities' effectiveness is based on the speed to get to your destination of resources.  The NHBCUAAF will provide a direct connection to the appropriate partner within the HBCUs, alumni, and students' networks. We have increased our visibility and name recognition with federal, state, and local funding organizations. As a result, we have initiated several projects with HBCUs and corporate partners.
Click on the following for more information about each level: INDIVIDUAL and ALUMNI ASSOCIATION.
Find out more about being a CORPORATE member!
Are you READY to Become a Member? Join NOW
After filling out the appropriate form for your level of commitment (i.e., Individual, Organizations or Corporate), there are two options to become a member:
You may mail in your completed form along with your fee using the following address. Please make checks payable to: NHBCU Alumni Associations Foundation
NHBCU Alumni Associations Foundation
c/o Treasurer
2350 Deckman Lane
Silver Spring, MD 20906
(EIN: 81-2540752)
or
Pay online using our online payment process (click our

"Join Today"

button below, then choose your desired

Membership

option).  Please be sure to mail your completed form to the address above after you have made your online payment.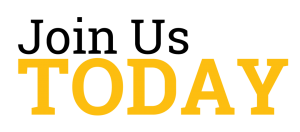 Thank you!
Our Contact Information:
NHBCUAAF
2350 Deckman Lane
Silver Spring, MD 20906
T: 301-537-3917